New Company vs. Shelf Company
When starting a new business there are various options as you can find in our article How Can You Structure Your Business In HK? The most obvious and popular option is to setup a completely new entity, the second is probably purchasing a shelf company. If you're considering either of these which option you should go with really depends on your needs and goals. To help you make a decision we've created the following new company vs shelf company graphic listing out all the main differences between these two popular options.
Ready to take the next step? Check out iNCUBEE's pricing here or proceed by clicking one of the buttons below.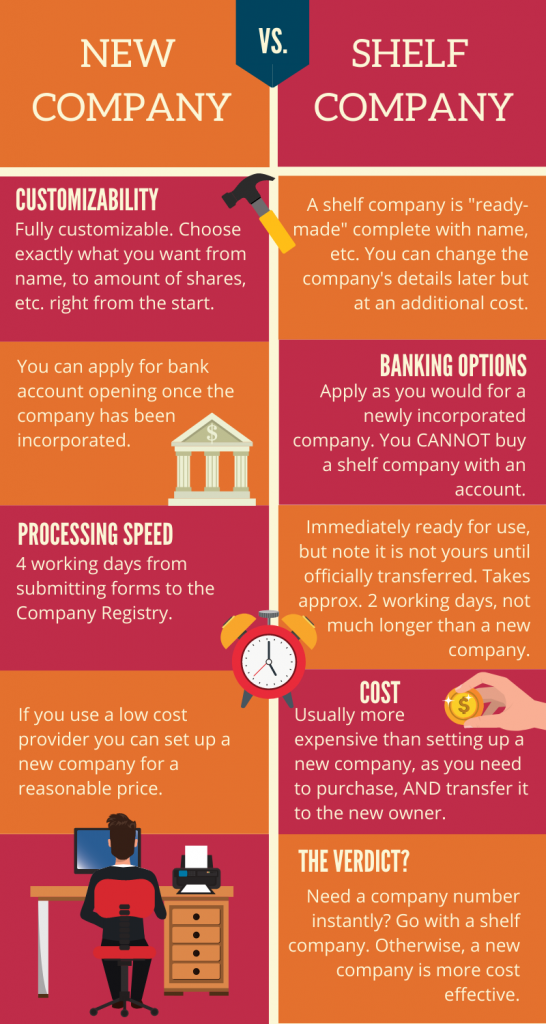 OR