Why are qualified company secretaries the unsung heroes of Hong Kong businesses?
Why are qualified company secretaries the unsung heroes of Hong Kong businesses?
Many entrepreneurs have adopted a "go-it-alone" attitude by managing everything themselves to try and "save money" but end up spending even more time and money because of mistakes that could have been avoided. This is where a company secretary comes in.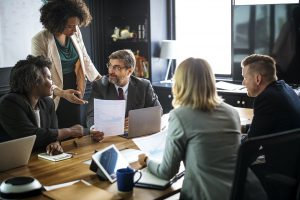 The company secretary, which can be a local individual or a licensed corporate body, is legally responsible for keeping a company up to date; therefore, it is essential to fill this critical role wisely.
With that said, let's take a quick look at six necessary maintenance matters you may be hard-pressed to handle without the help of a knowledgeable company secretary.
Can I ask my company secretary to document important company decisions?
The short answer is yes. Businesses are required to formally document decisions made by the board of directors or shareholders during meetings in the form of resolutions or minutes. An experienced company secretary will know how to prepare resolutions and minutes accurately, including third party corporate entities like setting bank accounts.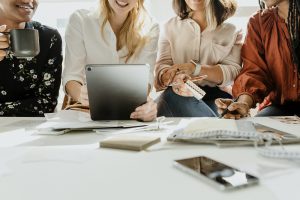 What can and should my company secretary do if the details of my company change?
There could be times when a small business wishes or needs to change its details. Examples can include:
Registered address

Company name

(And even!) a company secretary
These professionals will report any modifications to the CR or the IRD through the use of specialized forms. Company secretaries will also help obtain new documents that need to be issued as a result of any changes made, such as a new Business Registration Certificate or a Certificate of Change of Name, for example.
Will a company secretary be able to deal with management changes?
Are you thinking about taking a new director on board, or has one recently left? From changing minor details such as a passport or a physical address to registering a new director with the CR, company secretaries have you covered. It takes some expertise to know how to fill in the forms to report these changes correctly; hence, it is vital to appoint a qualified company secretary to ensure you are in good hands.
How about changes to shareholding information?
When the particulars of a shareholder change, they must be reported to the CR via the Annual Return. Any updated shareholding information (e.g., transfer of shares, share allotment, or capital increase) must also be sent to both the IRD and the CR. Deadlines will often vary depending upon the types of changes that have been made. A company secretary will stay on top of these requirements so that all documentation can be handed in on time. If you have been looking to avoid such headaches, or if you do not have the experience to tackle these obligations, a secretary will represent your saving grace.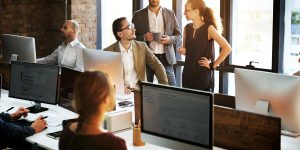 What about basic maintenance such as business registration renewal, annual return filing, etc., can a company secretary help?
Absolutely! As a registered Hong Kong business, you are required to file an Annual Return to the CR (Note: This isn't related to tax! It is a report of your company's updated information as at its anniversary date to the Companies Registry). Renewal fees must also be paid to the IRD if you hope to obtain an updated Business Registration Certificate. Your company secretary can help out with both obligations. It is of critical importance that an accurate Annual Return is filed on the anniversary date on time to avoid higher filing fees. As opposed to being forced to struggle with such tasks, why not rely upon your company secretary? He or she will have all of the most up-to-date information, so you can rest assured in the knowledge that no embarrassing "hiccups" will occur during the filing process.
What else can or should a company secretary do?
When selecting your company secretary, choose intelligently because they are required to handle all types of business compliance requirements and legal obligations. In other words, your company secretary should have the proper expertise to assist with anything related to maintaining and properly updating your company's records. I.e., your company secretary should truly be a Jack (or Jill) of all trades when it comes to corporate maintenance.